Fireplace Mantels
Fireplace Mantels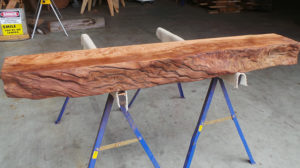 Custom carved redwood mantel
With our wide variety of fireplace mantels to chose from, we have something for everyone!
We can make these rustic wood mantels in any size you need. If you find a piece that you love, but want to add a live edge, you can do just that. We will carve a an edge to look natural and live. Please, feel free to
contact us
and inquire about your personal mantelpiece project. We are happy to help you find the perfect redwood mantel. Due to the nature of salvaged redwood, there is great variety in the characteristics of the wood. If you cannot find the perfect piece on our website, we have a large offline inventory that is sure to have your piece.
---