Fireplace Mantels 5
Redwood Shelves & Mantels
Our redwood mantels can be crafted into nearly anything – from redwood shelves to narrow bar tops. All of the rustic fireplace mantels on this page – like the rest of our wood – is shown unfinished. Of course, you have the option of purchasing the raw unfinished mantels, or we can finish the mantel for you!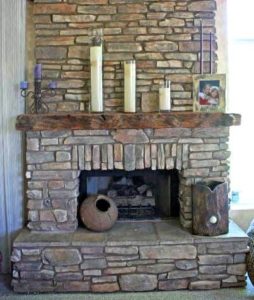 We sell a variety of fireplace mantels and wall shelves across the globe. The rustic appeal term refers to items that emphasize the natural, raw and rugged look of the redwood. Typically, these pieces look well combined with simple, light colors to create natural and cozy warmth in your home. You can easily decorate your redwood shelves with details like candles and your favorite trinkets.
Feel free to browse through the redwood shelving options on these pages. Then, let us know if there is anything specific you are looking for. We are more than happy to help with your personal redwood project and provide options for our pieces. If you don't find the perfect redwood shelf or mantel on our website, let us know. Some dimensions and the characteristics of the wood that you love the most. We can look through our stockpiles to find something that fits your needs!
Custom Rustic Fireplace Mantels
We want your rustic mantel to be perfect and we will gladly work with you step by step. This way ensures that you get only the highest quality redwood for your home and a mantel that you'll love for many years to come. We can always do custom shaping to meet your exact desires and specifications. Your new mantel will likely be a cornerstone of your home, and we look forward to making it happen!
---