To the layman, wood is wood. However, this couldn't be further from the truth. Burl wood and burl wood slabs share nothing in common with timber besides their composition of wood. Burl wood has beauty, splendor, and evokes emotion through visual splendor.
Live edge furniture and wood slab furniture with burl wood has been, and continues to be, a staple of interior decorating. From dining tables to coffee tables, burl wood has a place in any space or decor type.
This begs the question – what is burl wood? This question is so involved we dedicated a blog to understand what it is, its history, and why it is so sought-after. If you are looking to learn about kinds of Burl Wood, check out our blog post on Types of Burl Wood.
Buy a Piece of Burl Wood Art
We love a uniquely shaped slab, and this one has a unique shape that remains usable as a table, desk, or for any number of purposes.
Burl Wood – What is it?
Burl is a grain characteristic that happens in many types of wood. Burl wood results from harvesting a tree or a part of a tree that has a burl.
A burl is a growth on a tree formed from unsprouted bud tissue. The burl forms large, knobby-looking growths on the base and trunk of the tree. Stress caused by injury, fungus, a virus, or insects creates intense grain patterns. If a burl undergoes rapid growth, it causes further stress and pressure on the wood, creating even greater patterns.
Check out our "How does a burl grow?" post for more details on burl growth.
Why is Burl Wood Sought After?
Simply put, burl wood grain patterns in burl slabs are incredible. The burliest pieces are often old-growth. This means they have no sapwood, the light colored outer wood, and are significantly older than second or new growth pieces.
These old growth pieces have distinct coloration, burly grain, and could also have mineral staining or voids. Burly grain is a characteristic grain and growth in burl wood.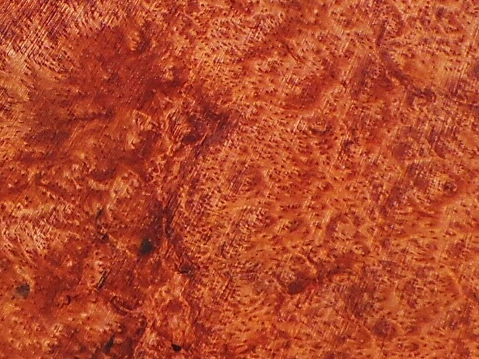 Burl Wood Mantels
One of the best parts of burl wood and redwood burl is its versatility. Adding a piece of beautiful wood to your space could be a mantel, slab, countertop, desk, headboard, or wall art.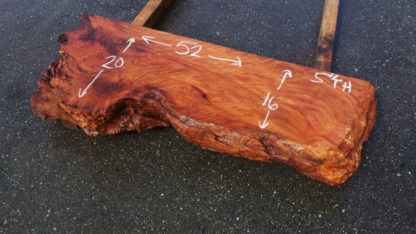 Natural wood fireplace mantels effortlessly make your living room into a warm and cozy forest scene! For example, this live edge redwood mantel reveals […]
The History of Burl Wood
Burlwood has a long and involved history in California. In the early 20th century, lumber companies cut down redwood forests for timber. The lumber companies wanted straight grain redwood with nothing unusual.
However, artisans and woodworkers soon recognized how special these pieces were. Into the 60s and 70s, demand for burl rose. This led to an increase in poaching on federal and state parklands. Landon Buck, the owner of Redwood Burl Inc., is in many articles discussing burl poaching, still a very real issue here.
At Redwood Burl Inc. we only supply ethically sourced or reclaimed burl wood. This means we get our supply from private property owners. In modern times, this is the only legal way of getting California coastal redwood. When purchasing redwood products, asking questions like, "Did you legally salvage the wood?" is important.
In the Pacific Northwest, there are now wide areas of protected redwood forests. This ensures the safety of countless habitats, and allows us to see these giants for generations.
Our Process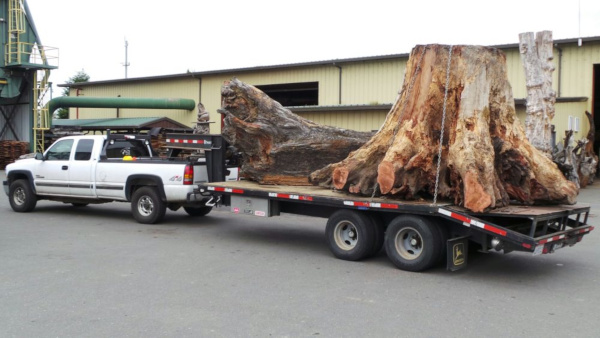 We take burls and bring them to our processing facility. First, we get any rough, splintering wood off. Then, we pressure wash it so it is free of debris. Finally, we cut the burls using large mills and chainsaws.
After we cut them into slabs and other pieces, we make sure they are all dry and stabilized. This ensures they are ready for finish and won't crack and warp when finished and acclimated to the final destination.
The Redwood Connection
Many people have an emotional connection to the redwoods and consequently burl wood slabs and burl wood furniture. The redwoods are an evocative setting, and many feel touched by the beauty and grandeur of such a place.
These folks want to bring a piece of that emotion into their homes, and we love to help with that. Sometimes, their parents or relatives had a piece and they remember it fondly. Whatever your reasoning, the redwoods are an experience that stays with you.
As always, contact us if you have questions or would like to discuss purchasing a burl wood slab of your own. We are happy to assist you in any way we can.